Accepting Deposits
F1 Mini English Teddy Bear Goldendoodle Puppies Available
~ Please go to the Puppies Page for more info ~

~~~~~~~~~~~~~~~~~~~~~~~

F1 Mini English Teddy Bear Goldendoodle Females Available
Born ~ January 3,2017
Ready ~ February 28 ,2018
2 Females Available
Deposit is $500
Call 989-388-6465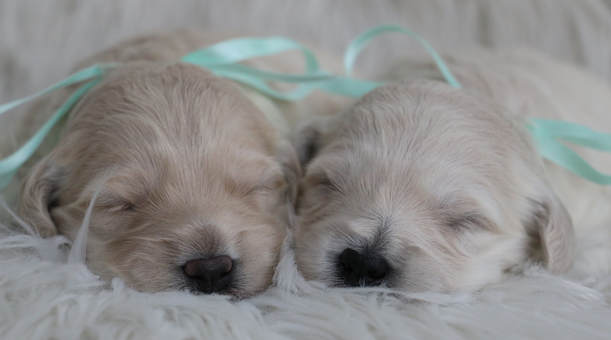 ~~~~~~~~~~~~~~~~~~~~~~~~~

~ Accepting Deposits ~
F1b Mini English Teddy Bear Goldendoodle Puppies
Due Approx ~ February 10,2018
Ready Approx ~ April 7,2018
These puppies will non-shedding and have Wavy/Curly Coats.
Puppies will be shades of White & Cream.
Full Grown these puppies will be 25lb to 35lbs
Puppies are $3000.00
Deposit is $500
Call 989-388-6465

~~~~~~~~~~~~~~~~~~~~
~ Accepting Deposits ~
F1 Standard English Teddy Bear Goldendoodle Puppies Coming Soon!
Lucky & Stella have Honeymooned
Due February 2018
Ready April/May 2018
Puppies are $2200
Deposit is $500
Lucky & Stella's Puppies will be Absolutely Adorable & have temperaments that are perfect for a family setting.
They will be friendly, eager to please & easy to train.
These Puppies will have Loose, Wavy, Soft, Plush Coats that will be low/non-shedding. Stella's F1 Teddy Bears will be around 45lb/65lbs Full Grown & will be shades of Cream. They will have the Sweetest Teddy Bear Face's with the Inky Black Nose & Eyeliner.
We are so excited about this upcoming litter!!! You don't want to miss out!
Call 989-388-6465 to reserve one!


~~~~~~~~~~~~~~~~~~

~ Accepting Deposits ~
F1 Mini English TeddyBear Goldendoodles
Daisy & Whipper Snapper have Honeymooned.
Puppies Due Approx ~ February 7th 2018
Ready for Adoption Approx April 4th 2018
Puppies are $2500
Deposit is $500
Our F1 Mini English Teddy Bear Goldendoodle Puppies are Highly sought after & don't last long!
They have Happy, Outgoing, Loveable, Gentle Disposition's ~ Along with their Soft Teddy Bear Demeanor & Beautiful Loose Wavy Coat that is low/non-shedding our waiting list fill's up fast.
Daisy & Whipper Snapper's Upcoming litter is going to be Smaller F1 Mini's.
They will be around 20/25lbs Full Grown. They will be Perfect size lap dogs & not to small to tussle with a larger dog or be a great pet for children.
Call 989-388-6465 to place a deposit to hold one!!!

~~~~~~~~~~~~~~~~~~~~~~

~ Sharing your heart is the best way to mend it ~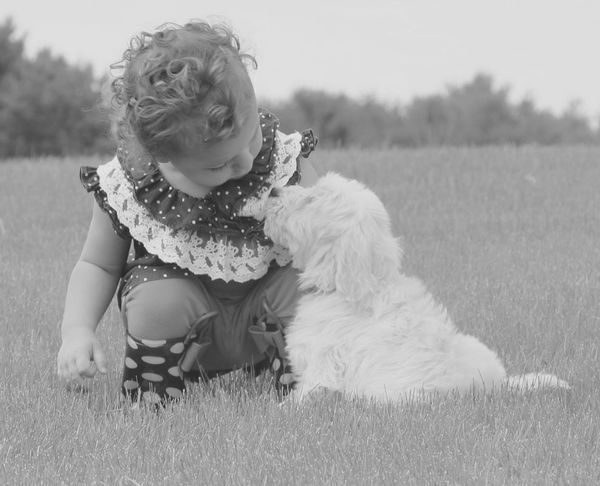 Renee
Crystal, Michigan
989-388-6465 or 989-388-6463
***********************
We are a Family that loves & adores the ' English Teddy Bear ' Goldendoodles. We live on 10 Acres & have a Beautiful pond that all our Furry Family Members enjoy. Our dogs are free to play & swim & have the best life that we could possibly give!
All Our Puppies are Hand Raised in our Home & are given 24 hr care by our family.
We are constantly striving to improve the breed. Our #1 Goal is to produce gorgeous, intelligent & genetically sound Teddy Bear Style Puppies that will grow & be nurtured into amazing pets & simply your best friend / companion.
It is Very Important to us that each pup has been loved, socialized, & properly cared for from the day they are born until they are adopted.
High Quality Dog food, Vitamins, Proper Veterinary Care, Vaccines/Deworming, Socialization with Adults & Young Children are just a handful of our Priorities.
You can rest assure that each & every pup that is adopted from us will be the result of a sound breeding program. That is why we offer a 24-month written health guarantee with every puppy, covering you & your new friend against genetic defects.
We are always here for any questions you may have concerning the health of your puppy & Welcome Adoptive Families to continue contacting us with Updates & Pictures of Course!