~ Happiness starts with a Wet Nose & ends with a Tail ~

We are Accepting Deposits on our F1 Standard, F1 Mini & F1b Mini English Teddy Bear Goldendoodle Puppies!
~ Please go to the Puppies Page for more info ~

*****************************************

Razzy & Lucky have Babies!
~ F1 Standard 'English Teddy Bear' Puppies ~
Born: October 5,2017
Ready: November 30,2017
Accepting Deposits
Puppies are $1800
Deposit is $500
989~388~6465

4 Girls & 5 Boys ~ Accepting Deposits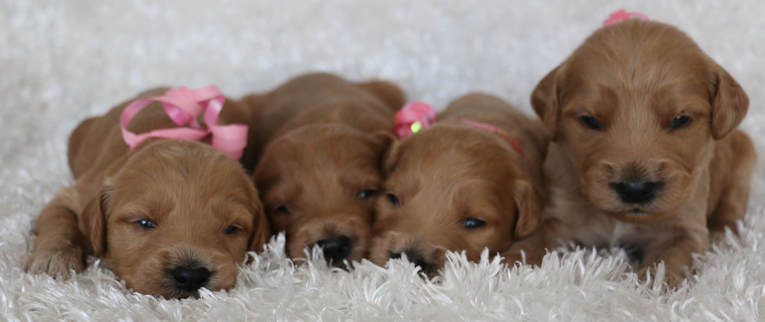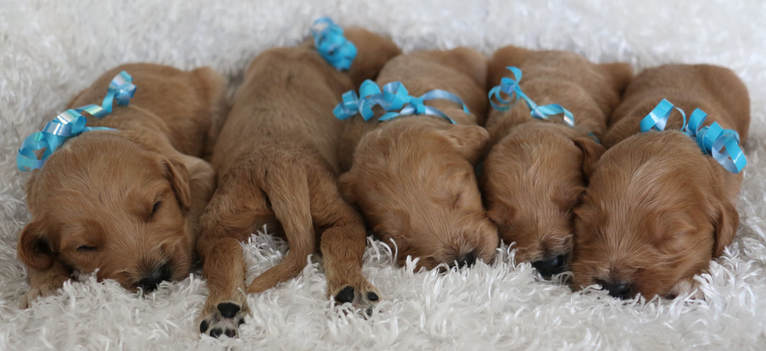 **************************************

Spring & Whipper Snapper have 2 Females Available
~ F1 Mini 'English Teddy Bear' Goldendoodle Puppies ~
Born: October 10,2017
Ready: December 4,2017
~ 2 Females Available ~
Puppies are $2500
Deposit is $500
Call 989~388~6465

~ 3 BOYS & 4 GIRLS ~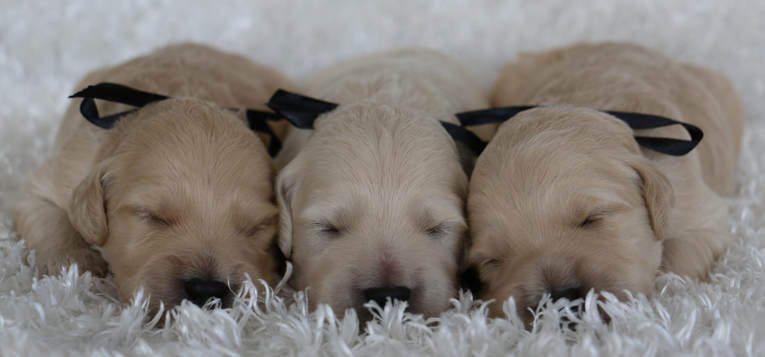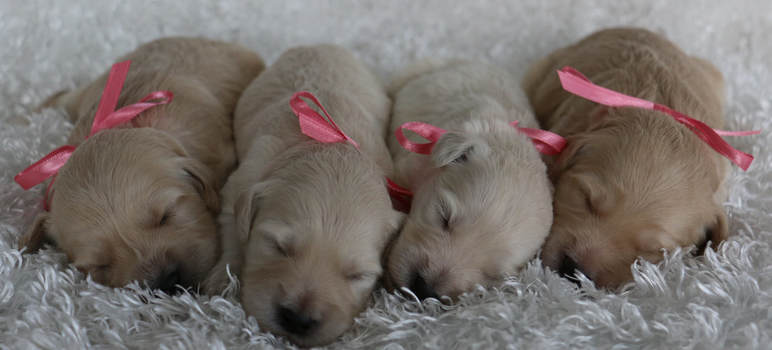 Chai & Whipper Snapper have Honeymooned
~ F1b Mini ' English Teddy Bear' Goldendoodle Puppies ~
Due October 24,2017
Ready December 19,2017
Accepting Deposits
Puppies are $2500
Deposit is $500
Call 989~388~6465

Ella & Whipper Snapper have Honeymooned!
F1 Mini English Teddy Bear Goldendoodle Puppies
Due ~ November 2017
Ready ~ January 2018
Puppies are $2500
Deposit is $500
Males & Females Available to Reserve
Call 989-388-6465
********************************************************

~ Sharing your heart is the best way to mend it ~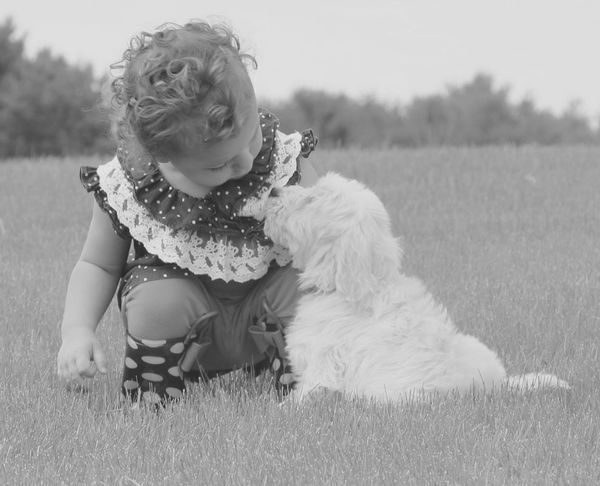 Renee
Crystal, Michigan
989-388-6465 or 989-388-6463
***********************
We are a Family that loves & adores the ' English Teddy Bear ' Goldendoodles. We live on 10 Acres & have a Beautiful pond that all our Furry Family Members enjoy. Our dogs are free to play & swim & have the best life that we could possibly give!
All Our Puppies are Hand Raised in our Home & are given 24 hr care by our family.
We are constantly striving to improve the breed. Our #1 Goal is to produce gorgeous, intelligent & genetically sound Teddy Bear Style Puppies that will grow & be nurtured into amazing pets & simply your best friend / companion.
It is Very Important to us that each pup has been loved, socialized, & properly cared for from the day they are born until they are adopted.
High Quality Dog food, Vitamins, Proper Veterinary Care, Vaccines/Deworming, Socialization with Adults & Young Children are just a handful of our Priorities.
You can rest assure that each & every pup that is adopted from us will be the result of a sound breeding program. That is why we offer a 24-month written health guarantee with every puppy, covering you & your new friend against genetic defects.
We are always here for any questions you may have concerning the health of your puppy & Welcome Adoptive Families to continue contacting us with Updates & Pictures of Course!