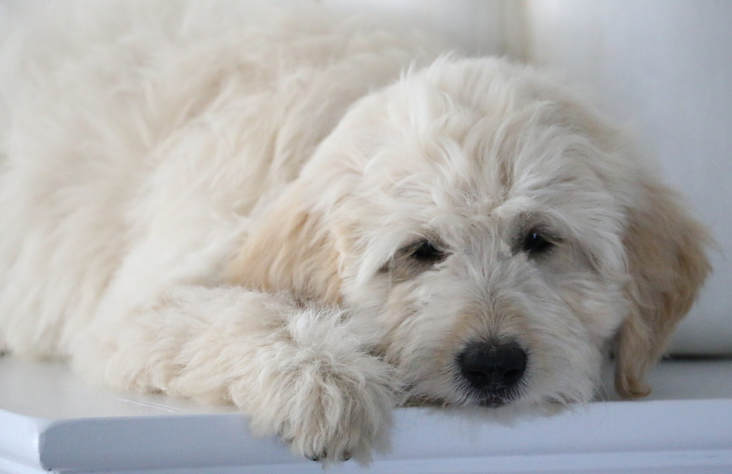 ~ Puppy Purchase Information ~
1.Our puppies are wormed, vaccinated and have a complete vet health examination.

2. Puppies are $ 2000.00 to $3000.00

3. Puppies may be picked up when they are 8 weeks old or we can ship the puppy if

necessary. Shipping cost is determined by the airline price when puppy is shipped.

4. We require a $500.00 deposit to hold a puppy. Deposit is non-refundable. We accept
cash, certified bank checks or Pay Pal. If using Pay Pal please include 3%.

5. We will set up a time to pick out your puppy after they have had their 6 week vet

check. You may pick your puppy over the phone with help from us or you may visit

and meet the puppies. Puppies will be picked in the order in which we received

your deposit.

6. All puppies come with a 2 year written health guarantee and are sold on a spay/

neuter contract.

7. If you would like to purchase one of our puppies or have any questions you may

email: foreverdoodles@gmail.com / Call: 989-388-6463

ABOUT US!!!
We are a Family that loves & adores the ' English Teddy Bear ' Goldendoodles. We live on 10 Acres & have a Beautiful pond that all our Furry Family Members enjoy. Our dogs are free to play & swim & have the best life that we could possibly give!
All Our Puppies are Hand Raised in our Home & are given 24 hr care by our family.
We are constantly striving to improve the breed. Our #1 Goal is to produce gorgeous, intelligent & genetically sound Teddy Bear Style Puppies that will grow & be nurtured into amazing pets & simply your best friend / companion.
It is Very Important to us that each pup has been loved, socialized, & properly cared for from the day they are born until they are adopted.
High Quality Dog food, Vitamins, Proper Veterinary Care, Vaccines/Deworming, Socialization with Adults & Young Children are just a handful of our Priorities.
You can rest assure that each & every pup that is adopted from us will be the result of a sound breeding program. That is why we offer a 24-month written health guarantee with every puppy, covering you & your new friend against genetic defects.
We are always here for any questions you may have concerning the health of your puppy & Welcome Adoptive Families to continue contacting us with Updates & Pictures of Course!